Commercial Solar Panel Installation
Maximize your business value by Installing Commercial Solar Panels
Licensed and Professional Commercial Solar Panel Installers in NYC
Commercial solar panel Installation are devices that convert sunlight into electricity. They're typically installed on the roof of your business and connect to the grid, which supplies you with power when needed. When there's excess energy generated by your solar panels, it's sent back to the grid for others in your neighborhood to use as well. This process is called net metering.
Commercial solar panel systems can be used for heating and cooling spaces inside buildings (like HVAC), or they can provide power directly from an array of photovoltaic cells connected directly to appliances like laptops or TVs in conference rooms or offices–or even lighting fixtures!
Solar Mentor has been servicing commercial business clients with their PV Energy needs for the past 10 years, if you are interested in or just need more info about how commercial solar installation in NYC can benefit your business give us a call at (718)374-2629
Short on Time? Get Your Quote Today!
It might be tempting to look at household installations while deciding whether to put solar panels at your company. You should take into account some significant distinctions between the installation of solar panels for homes and businesses. In the end, putting in a commercial solar energy system is an investment in the long-term success of your company.
What is the installation of commercial solar panels?
A system of solar panels put on the ground or a roof is referred to as a commercial solar panel installation. Sunlight is converted into electricity by solar panels, which may subsequently be utilized to run your company. An inverter, which transforms DC electricity into AC power, is attached to solar panels. As a result, you may use the energy produced by your office or retail space's commercial solar panel system!
Understanding the Process for Commercial Solar Panel Installation
An evaluation of the site is the first stage in a multi-phase procedure that involves installing commercial solar panels. The team will evaluate your location to see if it can support solar panels, taking into account things like wind, shadow, and other variables. If the location is appropriate, they will design and plan the system around your requirements. Before commissioning it for testing reasons only (i.e., not yet linked to your building's electrical grid), they will lastly install all of the equipment required for an effective installation.
You may use the system for free power for many years once it is installed and linked to your building.
Looking for the right solution to high energy costs in your company?
Investing in solar energy for your business is an excellent solution. We offer stability on solar energy solutions to ensure commercial or business properties are secured in the future.
By maximizing energy potential, you'll be at ease with the latest state-of-the-art technology. SunPower solar panels offer an immense level of energy absorption as it eliminates 85% of conventional cell issues.
They are known to be durable and reliable to withstand the test of time, even with susceptibility to various elements and changing weather for a longer time.
Our turnkey operation handles the complete process. We ensure there is little to no interruption while operating. With solar specialists and technicians that have years of experience and well-versed financial incentives plus tax credits available to counterbalance the cost, it's the best business investment to secure future stability.
How may solar energy benefit my company?
Devices that turn sunlight into power are commercial solar panels. Normally installed on the roof of your company, they are connected to the grid and provide you with power as needed. Your solar panels send any extra energy they produce back to the grid so that people in your area may also utilize it. This method is known as net metering.
Commercial solar panel systems can be used to power gadgets like laptops or TVs in conference rooms or offices—or even lighting fixtures—by connecting them directly to an array of photovoltaic cells. They can also be used to heat and cool interior areas in buildings (like HVAC systems).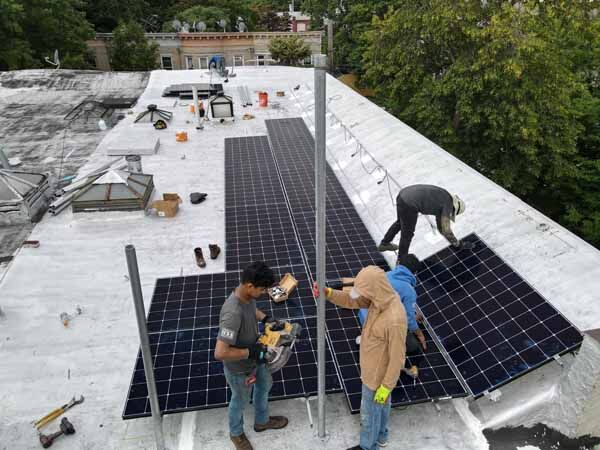 The benefits of installing solar panels

in your business
Reduce your energy costs: Solar panels can help reduce your business's overall energy costs and lower its carbon footprint, which will help you save money on utility bills.


Increase your energy independence: Commercial solar systems allow you to generate more of the power you need in-house, so if there's ever an interruption in service from the grid or another source like a power plant outage, you'll still have access to electricity for as long as there's sunlight available!


Make your business more sustainable: Installing commercial solar panels is a great way to make sure that all parts of your business are working toward sustainability goals while also increasing profitability.
Our Solar Panel Installation Reviews in New York

Thank you for installing our solar panels in Long Island, New York

Thank you for helping us with solar installation in Brooklyn, NY. Ask for Ran. Highly recommended

They are the best, 1000% satisfied

Its very good, fulfilling my electricity needs and it also gives some bill adjustments from gas bill portion. Thanks the solar system.

Great service provided by Ronnie. Much appreciated

Ronny is the BEST. LET HIM HELP FOR YOU WILL NEVER NEVER GO WRONG. YOUR COMPANY MUST BE PROUD TO HAVE YOU. GOD BLESS YOU RONNY. THANKS A MILLION. From VIDA GUZMAN.

They doing Fantastic job .

Ronnie was very detailed in explaining the Solar process, he did his best in helping because I was turned down by many solar companies. He's part of our family now. Thanks again for you help you're greatly appreciated.

Solar mentor is awesome. I worked with Ronnie (highly recommend him!) he was helpful with answering all my questions and was there when I needed. Really good service which is so important. Installation was quick and easy. Great service, professional, highly recommend.
In New York and New Jersey and Connecticut, we provide both business and residential solar services. We offer free energy services, efficiency assessments, and the best solar service available. Find out how solar energy may help you save money by contacting us right away!
Solar Commercial Enterprises
As a business owner, investing in the future of your business is vital. Your business must maximize its ROI while minimizing costs to secure resistance.
Energy consumption is a significant and imminent business cost. Each year, electricity cost increases, and it will continue that way.
Many businesses are switching to renewable energy because it's a highly beneficial future investment.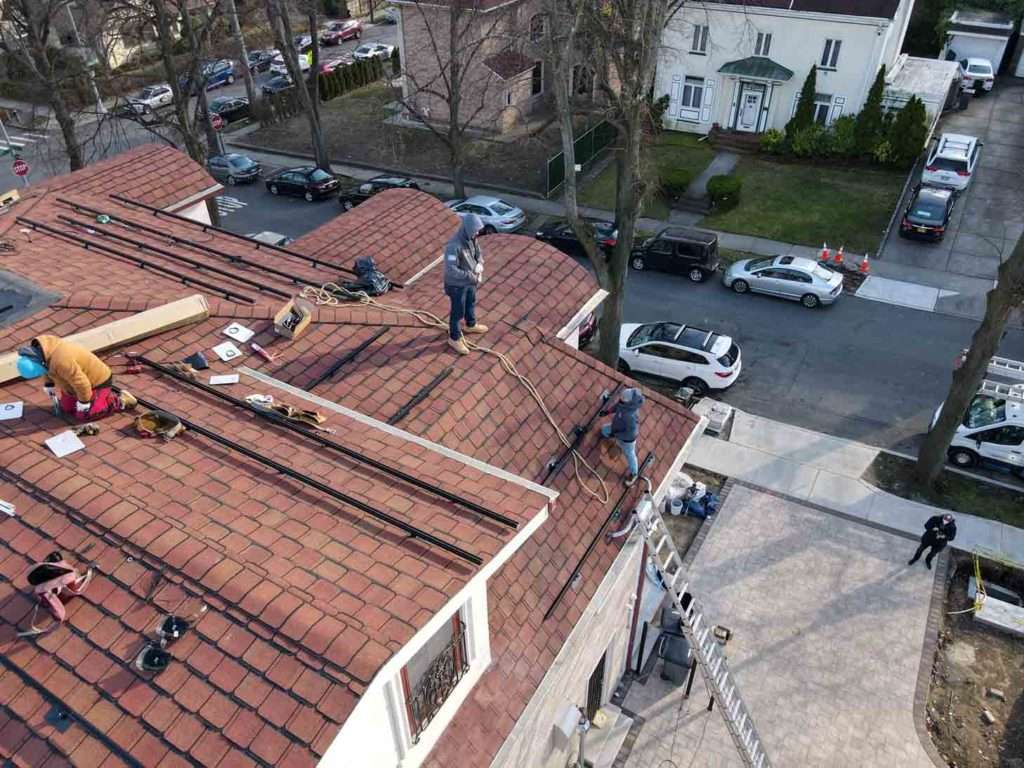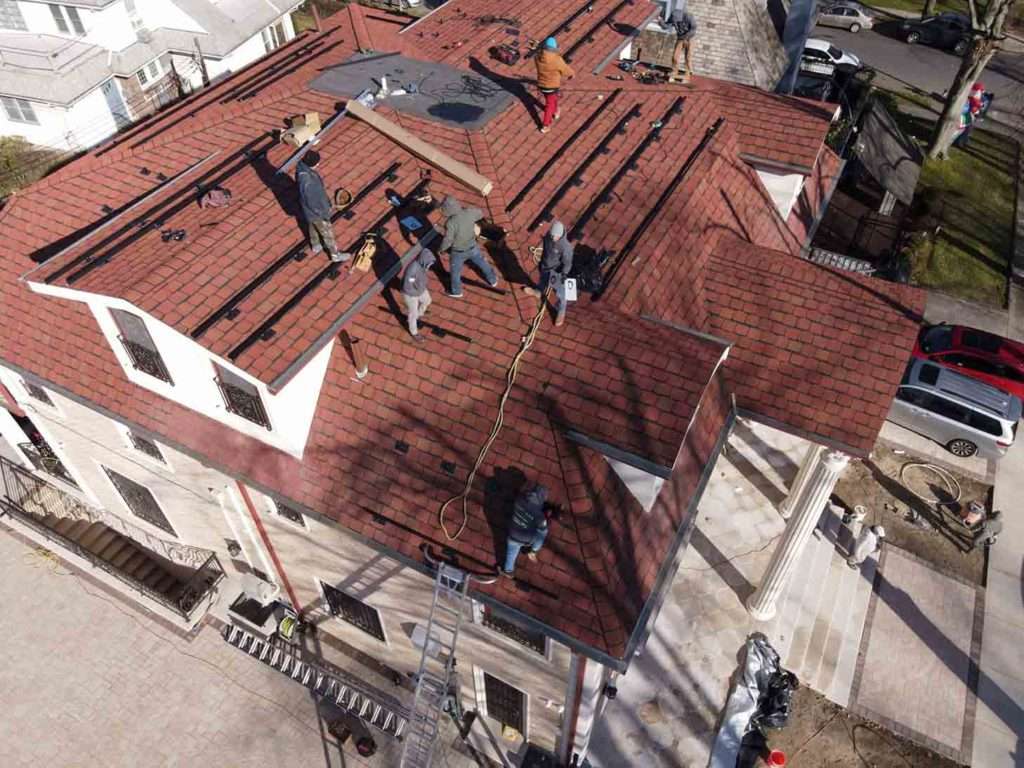 Business Solar Makes Sense
Running a business is complex. There are no easy ways to ensure you're always on top, but you can invest in your future stability.
Solar Mentor works with the top solar manufacturers and is a leading solar panel provider in NYC and the surrounding areas that outperform the industry standard. With the most comprehensive and extended warranty coverage of 25 years, you'll have peace of mind knowing your investment is secured.
Ask us today, and we'll gladly assist you all the way.
Get your company setup with renewable energy quick and easy
Get Solar Energy for your Business in 3 Easy Steps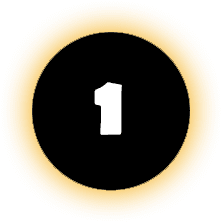 Give Us a Call
Our experienced solar consultant will investigate the facility to help us design the intelligent system which optimizes solar power options ideal for your building. The primary goal of this meeting is to help us better understand what you need and what we offer best for energy consumption to finance options beneficial for you.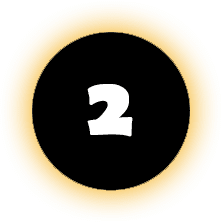 Set an Appointment
Everyone has unique needs, and your solar energy needs are different from other building's needs. We take care of panel designs, equipment layouts, obtaining permits, and obtain permission from the local state, and ensure everything is taken care of and ready for installation!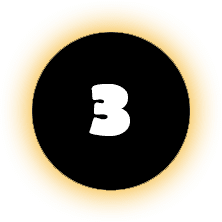 Installations
Once all prerequisites, financing, and permits are complete, solar panel installation begins. Expert solar power contractors that handle everything and make sure your solar energy is running smoothly.